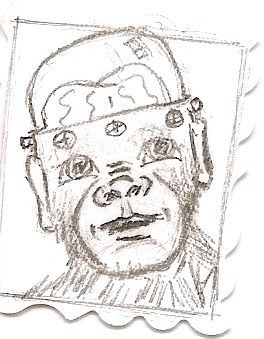 MonkeyMental.com
---
MonkeyMental is a development group dedicated to making life easier. We specialize in developing software that will help sysadmins, operations groups, etc. do their jobs more quickly and efficiently. We are also very good and converting data from one source (or format) to another.
We work on these utilities in on our own time, so if you find them helpful and can help us with our development and hosting costs please consider donating something using the button here:
CDPR 2.4 Just Released-DOWNLOAD NOW

CDPR @ Sourceforge

CDPR is the Cisco Discovery Protocol Reporter. This software will tell you which switch and port your device is plugged into. It is known to compile and run on Solaris, Linux, HP-UX, AIX and Windows (using pcap). In verbose mode, it decodes the entire CDP packet including information such as native VLAN, device capabilities, etc. It also has the ability to report the data back to a server so that you can use CDPR to keep an ever updating database of which devices are on which switch port. This code has had several additions made to it at the request of Cisco and is used in many of their labs. You can download all cdpr releases from SourceForge


sysklogd-sql @ Sourceforge

sysklogd-sql is a modification to the standard syslog daemon to allow it to log syslog events to a SQL database natively. MySQL and PostgreSQL are supported. Once events are stored in a SQL database it becomes very easy to view syslog entries any any format the user wishes. Because this is based on the standard syslog daemon, all of the existing features you would expect to work do, including remote event reception. This allows you to point all of your devices at a single sysklogd-sql server and then have the ability to only see events that match your criteria at a glance. This software saved my IT group nearly 2000 man hours a year. Over 2K downloads from SF.net

Download: NIS UID Migration Scripts

The NIS UID Migration Scripts examine every local file on a machine and checks to see if the UID should be changed, and if necessary, changes it based on a UID map. While orginally written for the consolidation of multiple NIS domains, it can be used for any type of large project that changes many UIDs. Examples include migrating to NIS or normallizing users UIDs on multiple machines.
---